Printer Cartridge Refilling
Business Hours
Sunday-Thursday: 9:00 am – 8:00 pm
Friday: Closed.
Price: Starts from 49 AED
Diagnosis Time: 40 Minutes
Repair Time: 1-2 Days (Depending on the Problem)
Site Visit Charge: 49 AED
Nowadays, using all-in-one printers is in trend. With this printer, you can print, scan and even send a fax without any hassle. But, insufficient ink can cause hindrances in printing jobs. In certain instances, the printer users need to opt for cartridge refilling. But, refilling an empty ink cartridge can be time-consuming and daunting. So, leave the refuelling jobs to our experienced professionals. Being an authorised printer repair company, we can refill different kinds of cartridges. So, whenever you receive a "low-ink" message, get in touch with us. 
Printer cartridges are not designed for prolonged use. After a year or two, you might need to refill the ink cartridges. Most printer users consider installing new cartridges when the existing one runs out of ink. But, why spend a few 100 AEDs when we can serve you at your best.
Consider hiring our printer cartridge refilling Dubai professionals. And, we will let you know whether the cartridge needs to be replaced or refilled. At Printer Repairs Dubai, we have managed to collaborate with top-rated professionals. Moreover, our experts have 12+ years of experience in ink cartridge refilling. So, you can rely on us anytime to mitigate your refilling-related requirements. 
A-List of Printer Cartridge Refilling Dubai​ Services, We Offer
In this technology-driven world, a printer plays a pivotal role. This device lets the users print files, photos and other documents. However, a printer with no or low ink can negatively impact business operations. Thus, you should keep on checking how much ink is left in the printer cartridges. 
But, if you don't know how to do that, join hands with Printer Repairs Dubai. We will check the printer's ink cartridges for you. And, our experts will fill up the cartridges/toners, if required. We have acquired a widespread reputation for offering top-notch cartridge refilling services. Here is the list of the services we are largely known for offering:
Toner Cartridge Refilling Services
Do you use a laser printer in the home/office? Then, opt for our toner cartridge refilling service. Because laser printers contain toner cartridges to offer high-speed printing. Over time, due to consistent usage, this printer cartridge can become empty. Even streaking and lines on paper indicate the toner needs to be reloaded. And, you will be prompted with a "Toner Empty" message when there won't be sufficient ink. 
In certain instances, simply contact our printer cartridge refilling Dubai service experts. We will arrive at your mentioned place to refill the blank toner cartridge. Usually, laser printers use four toner colours – black, cyan, yellow and magenta. So, make sure to mention the colour and the toner brand while booking our service. 
Inkjet Cartridge Refilling Services
An inkjet cartridge contains dye-based ink. Moreover, these cartridges use in-built microchips to offer high-quality printing. You can print documents and photographs with this sort of ink cartridge. However, inkjet cartridges can run out of ink after printing 400 pages. 
After that, the users need to opt for refilling the inkjet cartridges. So, let us know if there isn't enough ink in the cartridges. Make sure to mention the colour of the ink that you want us to refill. Our printer cartridge refilling Dubai experts can help you get both black and tri-colour ink. 
Tank Cartridge Refilling Service
Over the years, the usage of ink tank printers has increased in small offices. Because these printers are ultra-portable, durable and easy to access. These printers use ink tanks instead of printer cartridges. And, these tanks can be refilled easily with our professional assistance. If you have printed more than 1000 pages, then consider refilling the tank.
Though, the ink of this printer doesn't usually dry up. But, if you haven't used the ink printer for a prolonged time, the ink might become dry. So, if you are unable to print, get prompt support from Printer Repairs Dubai. Don't forget to mention the tank's size and ink holding capacity. We can help you to refill black, cyan, magenta and yellow inks in the tank printers. 
When Should You Consider Hiring Our Printer Cartridge Refilling Dubai​ Services Expert? 
Certain signs indicate that it's high time to refill the cartridges. This is where our printer cartridge refilling Dubai experts plays the most vital part. Our professional team will first look for the signs which make sure the cartridges are blank. The blank page often comes out from the paper tray for low ink level. Did you notice a sudden change in the print quality? Book an appointment with our printer cartridge refilling service experts immediately.
List of the Brands where We Offer Our Printer Cartridge Refilling Dubai Service
Printer Repairs Dubai has received positive feedback from 100+ customers after ink refilling. We cover every brand and model of printer cartridges that are available out there. Recently, our professionals have refilled cartridges of Canon, OKI, Zebra and Ricoh printers. Moreover, we can help you to fill up the inks of Toshiba, Epson, Utax, and Dell. 
Do you need to refill the ink and toner cartridges of Lexmark printers? Don't hesitate, our printer cartridge refilling Dubai experts have got you covered. Spend a few AEDs and make the device print-ready with our on-time guidance. 
Why Should You Consider Hiring Our Printer Cartridge Refilling Dubai Service Experts?
Printer Repairs Dubai is the most reliable service provider across Dubai. Our professionals have sheer knowledge in ink cartridge refilling. Moreover, our experts have improved the customer satisfaction level with quality services. Our experts provide utmost attention while removing the ink cartridges from their slot. We will even reinstall the cartridges properly after refilling them. So, don't wait, hire our certified experts and refill the cartridges/toner at a reasonable price. 
Connect Printer Cartridge Refilling Dubai Service Specialists Now!
Need more information about our services? Don't hesitate to contact us and get an immediate response from our customer support team. No more standing in long queues or waiting days to get the printer cartridge refilled. Our proficient team aare 24×7 at your service. So, join us now!
HP Printer Cartridge Refilling
Dell Printer Cartridge Refilling
Toshiba Printer Cartridge Refilling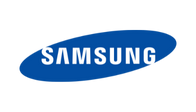 Samsung Printer Cartridge Refilling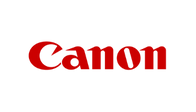 Canon Printer Cartridge Refilling
Kodak Printer Cartridge Refilling
Epson Printer Cartridge Refilling
Brother Printer Cartridge Refilling
Panasonic Printer Cartridge Refilling
Xerox Printer Cartridge Refilling
Utax Printer Cartridge Refilling
Konika Minolta Printer Cartridge Refilling