Business Hours
Sunday-Thursday: 9:00 am – 8:00 pm
Friday: Closed.
Price: Starts from 99 AED
Diagnosis Time: 40 Minutes
Repair Time: 1-2 Days (Depending on the Problem)
Site Visit Charge: 49 AED
Over the years, the usage of laser printers has increased in the corporate sector, and there are hefty reasons behind that. Laser printers can print a large volume of documents within minutes. Moreover, this sort of printer uses toner instead of ink carriages to provide quality prints. Due to the usage of laser technology, this device can produce smear and smudge-free prints. Most of the printers make loud noises during the printing process. But, you can barely get any sound while using a high-end laser printer. 
However, due to mishandling, this printer can get damaged within a year or two. Even the printer can stop responding because of excessive dust accumulation. In certain instances, consider joining hands with Printer repair Dubai. We are a reputed laser printer repair Dubai service provider. 
Our professionals strive to fix complicated printing difficulties with their immense skill. Moreover, we have teamed up with technicians who have sheer knowledge in this field. So, schedule an appointment with us and repair the faulty laser printer parts in minutes. 
The Plethora of Laser Printer Repair Dubai Services, We Offer
Printer Repairs Dubai is an all-in-one printer repair company in Dubai. When it comes to reliability and integrity, we are difficult to compete with. Moreover, we have helped more than 1000+ customers in their crisis. Starting from coloured to black and white laser printers – we cover everything. 
All you need to do is mention the laser printer's brand and model number. And, don't forget to include your requirements while hiring our professionals. Choose a preferable time slot when you want the device to be repaired. Based on this, we will reach out to you at the earliest possible. 
But, before that, take a look at the list of laser printer glitches our experts can efficiently deal with:
Paper Jam
Though laser printers are less susceptible to paper jams. But, using low-quality papers can lead to this printing problem. Moreover, paper misalignment is the major cause of laser printer's jamming issues. Did you overfill the multifunctional laser printer's paper tray? This can prevent the device from completing the printing cycle. As a result, you will get warning messages on the PC screen. Don't try to fix this printing issue with D-I-Y troubleshooting hacks. Instead of that, get in touch with our certified team of technicians for instant recovery.
Distorted Print Quality
Did the laser printer produce low-quality prints? Don't delay in contacting our laser printer repair Dubai services experts. Usually, this sort of printing problem can be difficult to resolve. But, with our professional involvement, you can improve the print quality easily. And, for misconfiguration, this print error occurs. Our professionals ensure the printer isn't either in draft or ink-saving mode. Moreover, we will even check the toner level to remove this printing problem completely. 
Horizontal Lines on Papers
Usually, wear and tear in the drum unit or an empty toner cartridge leads to this problem. Did you reinstall the laser printer tone recently? It might not have been placed properly. And, for this reason, you are getting white lines on the printer paper. But, there is nothing to fret over when our technicians are there to assist you. We will install the toner cartridge so that you won't further get this issue. Our laser printer repair Dubai experts will replace the toner if required. 
Blank Pages
Well, a faulty printer controller can make the device print blank pages. Moreover, defective power cables might be an underlying cause behind this error. A blank paper will come out from the paper tray if the laser shutter is damaged. Whatever the reason is, our laser printer repair Dubai technicians can easily figure out that. After that, we will replace the printer controller or power cables to retain the device functionality. 
Additional Laser Printer Repair Dubai Services, We Provide
Getting spots on the laser printer paper? Or, the text is appearing in the wrong font or size? Let us know. We have the expertise to resolve these intricate laser printer problems. Additionally, our laser printer repair Dubai experts have 10+ years of experience. Engage with us and get the ultimate solution from our veteran experts.  
Printer Repaisr Dubai has acquired widespread popularity by resolving a few more services. Do you want to know what those are? Here's a list of laser repair Dubai services:
Paper transport replacement and repair
Logic circuit replacement and repair
Fuser rollers replacement and repair
Erase lamp replacement and repair
Laser Printer Brands, Printer Repairs Dubai Deals With
Printer Repairs Dubai offers on-site repair assistance in both residential and commercial places. Moreover, our technicians maintain high professionalism when it comes to laser printer repair. If the printer is refusing to work, don't invest in a new one.  Hire our laser printer Dubai experts to extend the device's longevity. And, we cover almost every laser printer brand and its models. Recently, our experts have resolved problems from – Brothers, Dell, Canon, Lexmark, Xerox and OKI printers.
Why Should You Consider Hiring Our Laser Printer Repairs Dubai Services Specialists?
Printer Repairs Dubai offers authentic and guaranteed laser printer parts. Moreover, all the repair works are carried out in a clean and organised room. Our laser printer repair Dubai service experts only use advanced tools and equipment. We provide utmost importance to all our client's repair requests. 
Our professionals are reliable, highly trained and knowledgeable. Additionally, we offer laser printer repair services at a reasonable price. Don't spend 1000 AEDs on laser printer repair. Visit our site, choose an affordable deal and fix the device from top-ranked technicians. 
Competent Laser Printer Repair Dubai Service Experts are a Call Away!
Do you need an estimation of the service cost? Or, need to know more about our professionals? Feel free to contact us and get prompt responses from our customer service executives. We will even let you know about the available service packages. So, don't wait, join us now!
Dell Laser Printer Repair
Toshiba Laser Printer Repair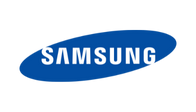 Samsung Laser Printer Repair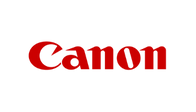 Canon Laser Printer Repair
Kodak Laser Printer Repair
Epson Laser Printer Repair
Brother Laser Printer Repair
Panasonic Laser Printer Repair
Xerox Laser Printer Repair
Utax Laser Printer Repair
Konika Minolta Laser Printer Repair