Business Hours
Sunday-Thursday: 9:00 am – 8:00 pm
Friday: Closed.
Price: Starts from 49 AED
Diagnosis Time: 40 Minutes
Repair Time: 1-2 Days (Depending on the Problem)
Site Visit Charge: 49 AED
We can't imagine an office without the presence of a cost-effective and quality printer. When it comes to corporate houses, laser printers are one of the efficient choices for professionals. The perks of laser printers are that they are more productive and the prints don't get smudged. The credit goes to the toner, which is a substance of powdery texture. However, office printers have to print a lot, and it's quite obvious that the toner would run out eventually.
So, if you are experiencing no-ink instances in your office or home, then the toner might have gone blank. Hence, you require a proficient toner refilling service Dubai, and we are proud to serve you with that. Apart from laser printers, we also work on different inkjet printers and fill the cartridge toner for you. We make sure that you never run out of toner and are ready to submit your presentation at any time.
We, at Printer Repairs Dubai, value your concern about your printer's performance and functionality. That's why we deploy only 100% authentic toner refilling service Dubai for your printers. Be it any printer from any brand, our technicians can handle the toner refilling service very promptly and precisely.
Find the right toner for your printer and the instant toner refilling service from us. Additionally, our technicians can install printer cartridges, repair glitches, and maintain them for the long term. If you are facing trouble regarding prints and inks, then let us help you with our excellent toner refilling service Dubai.
Impeccable Toner Refilling Service Dubai We Provide
Printer Repairs Dubai have been in the industry for decades, and we have been proficiently serving our customers. We understand that every printer is different, and so are their toners and cartridges. That's why we have employed only skilled and experienced technicians to provide you with outstanding toner refilling service Dubai.
Well, how can you detect that your printer is really low on toner? Sometimes, printers show warnings on the LCD display. Such printers come with the functionality to detect the toner level of the printer. If the printer indicates that it's running out of ink, you need to arrange a new cartridge or refill the toner. And, we are happy to help you.
Apart from this, you might notice faded images coming out of the printer. If you haven't made any changes to the printer settings, then the real culprit might be the toner. Otherwise, the printer might be suffering from any printing dilemmas. Whatever it is, you can rely on our printer repair and toner refilling service Dubai.
Additionally, users complain that they had even got streaks on the printed page when the toner ran out. Some users have noticed that their laser printers stopped faxing and scanning as the cartridge was empty. If you encounter any of these, it will be better to go with our toner refilling service Dubai. 
Moreover…
Refilling printer cartridge toner is a great idea to keep the printing costs within your budget. Replacing the cartridge every time can be hefty in your pocket. On the other hand, refilling toner can be proven to be eco-friendly. As you are saving nature through replacement cartridges.
Hence, you should definitely go for a toner refilling service Dubai. You can easily avail the service just by contacting our professionals. Book experts for your office and residential printers with our specialised toner refilling service in Dubai. 
Printer Brands We serve with our Toner Refilling Service Dubai
Printer Repairs Dubai is a trusted name in the world of printers, scanners, and adjacent devices. There are countless printers available in the market, and our technicians are proficient with each one of them. Our technicians have repaired Epson, Lexmark, Canon, Panasonic, OKI, Zebra, Xerox, Brother, Ricoh, and many more brands and their different models. 
Here are a few mentions from our recent toner refilling service Dubai project.
Lexmark C, CX, XM, XS series
Ricoh M001
Xerox WorkCentre
Kyocera ECOSYS
Canon imageCLASS
Why Choose our Toner Refilling Service Dubai Initiative?
We prioritise customer satisfaction and high-quality service. This is why we have launched a custom toner refilling service Dubai for our customers. Our technicians take care of the quality service and product for long-lasting uninterrupted services. Avail a plethora of advantages with our dedicated toner refilling service in Dubai.
We have licensed, veteran, and skilled technicians to handle your printers. Refilling toner can be tricky and messy. But, with Printer Repairs Dubai, you can keep hassles at bay.
All our technicians are equipped with the latest tools and technologies. Our technicians make sure that nothing goes wrong while refilling. They inspect the health of the cartridge. If it requires a replacement, then it's also available at ours.
It's the originality that keeps our services apart from others. Our technicians only install 100% OEM products for your printer. So, your printer remains spill-proof, and you don't encounter any trouble post refilling the toner.
Our professionals will provide you with some amazing tips that can be useful while using the printer. Avoid any kind of printer discrepancy with our devoted toner refilling service in Dubai.
You need not stress about the charges behind our printer services. We have curated the charges carefully, so that you can easily afford them. Avail quality services from none other than Printer Repairs Dubai.
Toner Refilling Service Dubai is Just a Call Away!
Without the right toner, your expensive printer is of no use. Additionally, it can cause diverse issues if the toner dries out. Don't delay calling in our printer experts when you find out that your printer is running out of toner. Grab your phone to reach us.
Our technicians will decide a convenient timing for service as per your instructions. Share your requirements with us so that we can serve you optimally. To explore more about our services, visit our website.
HP Printer Toner Refilling
Dell Printer Toner Refilling
Toshiba Printer Toner Refilling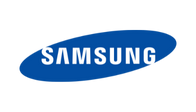 Samsung Printer Toner Refilling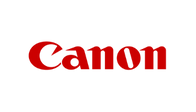 Canon Printer Toner Refilling
Kodak Printer Toner Refilling
Epson Printer Toner Refilling
Brother Printer Toner Refilling
Panasonic Printer Toner Refilling
Xerox Printer Toner Refilling
Utax Printer Toner Refilling
Konika Minolta Printer Toner Refilling