Business Hours
Sunday-Thursday: 9:00 am – 8:00 pm
Friday: Closed.
Price: Starts from 99 AED
Diagnosis Time: 40 Minutes
Repair Time: 1-2 Days (Depending on the Problem)
Site Visit Charge: 49 AED
All electronic devices that you use in your daily life require proper maintenance. Especially so when it comes to crucial devices like your office or personal inkjet printer. After all, not doing so would surely have adverse effects on the device. It might start facing a wide range of issues or simply break down. In such cases, you might have to go for a costly repair. 
So, you must provide your inkjet printer with timely servicing. Also, make sure to fix any issues with it as soon as possible. Otherwise, it'll become adverse and increase the repair costs. 
Looking for a competent repair for your inkjet printer? We, at Printer Repairs Dubai, are just a phone call away. Our technical team can provide a wide range of solutions for your inkjet printer. So, join us now for a highly professional inkjet printer repair Dubai. 
We Offer Optimal Solutions to All Inkjet Printer Issues
Your inkjet printer might come across a wide range of issues while working. In such cases, Printer Repairs Dubai can ensure quick and reliable solutions to pretty much all of them. Here are some common inkjet issues that we can fix skillfully:
Faded Prints
You might often get faded prints from your inkjet printer. This issue is quite a common one in laser printers as well. Usually, it simply indicates a low cartridge in your printer. In that case, you have to buy a new cartridge or refill it. With us, you can get a quick refill at a very affordable price. Before that, you must make sure you've set the right print density. 
Damaged Parts
Do you get unusual sounds from your printer while using it? Then, it might indicate broken components inside it. If that's indeed the case, you'd want to find a solution as soon as possible. We, at Printer Repairs Dubai, can provide you with quality replacements for all crucial components of your inkjet printer. 
Not Starting
This issue can have more causes than you might think. So, it might confuse you in some cases. You must try connecting the device to another power connection if it won't start. Also, make sure that you set the connection properly. If nothing else works, you can call us for some quick inkjet printer repair Dubai service. We'll diagnose the issue accurately and apply the optimal solution to it. 
Prints Only Pictures and Not Words
Many users have reported this issue with certain printer models. There could be various explanations for it, but it's probably a software issue. Also, you'd need technical knowledge and tools to deal with this problem. So, you must hire our inkjet printer repair Dubai experts, who have been working in this field for years, to inspect your device. They'll make a diagnosis and fix the issue within a reasonably short time. 
Not Printing
Your print might often not respond to your command to print something. Like other issues, this one has many possible causes as well. The most probable one among them is that the device has faced an error. In that case, you must try restarting or resetting your printer. Still, facing the issue? Then, call us for an efficient and pocket-friendly inkjet printer repair Dubai service. 
Error Codes
Your printer would often show error codes to indicate the problem it's facing. Usually, you might be able to fix the problem all by yourself in most cases. But, many error codes might require you to contact a reliable professional. In such cases, you can hire our inkjet printer repair Dubai services with a simple phone call. We'll look into the issue and provide the most appropriate solution to it. 
Paper Gets Jammed
Are you using the right kind of paper with your printer? If not, then you'd face this issue frequently. In such cases, try using better quality paper for printing. Also, make sure not to insert a thick bundle in the tray and position them properly. If you still face the issue, call us, and we'll provide an effective solution without any downtime. 
Printing the Wrong Size
If your printer prints the wrong size, you don't necessarily need to rush to get a repair. Make sure that you've chosen the right settings before you do that. Change them according to your preferences and try printing again. Do you still get the wrong print size? In that case, we can find the cause and provide an optimal inkjet printer repair Dubai solution. 
Takes Too Long to Print
This is yet another annoying problem you might come across anytime while using your printer. Moreover, it can show up more frequently than you might think. In such cases, you must try using a different cable or reset the wireless connection. Also, update or reinstall your printer drivers. If that doesn't do the trick, you must reach out to Printer Repairs Dubai for a quick and effective fix. 
Brands that We Repair
Looking for a top-notch repair for your printer? Then, you need not necessarily go to a service centre. We can provide you with professional inkjet printer repair Dubai servicing for all printer models popular in Dubai. So, you can hire us for repairing commonly-used models made by Epson, Dell, Brother, Canon, Ricoh, Samsung, Konica Minolta, Zebra, OKI and Xerox, among other prominent manufacturers.
Why Choose Us?
We're a leading printer repair provider in Dubai. Here's what we have to offer you:- 
Certified Technicians
We house only qualified and experienced technicians in our team to ensure a competent service. They are certified and authorized to carry out every printer repair service.
Easy to Access
You can reach out to Printer Repairs Dubai easily over the phone and book our services. We have brewed an easy to access the website so that you can report and book any printer repair service instantly.
Fast Response
We guarantee you a fast and efficient service within the shortest possible time. Our customer service team is working their best, with dedication, to sort all your queries.
100% Satisfaction
We can assure you of your complete satisfaction with our repairs. Every part replacement is genuine and certified. You also get a guaranteed period for the inkjet printer repair Dubai service.
Reasonable Charges
We're one of your best bets when you want a quality service at an affordable price. We value our customers and have designed a reasonable, standard price range based on the market standards.
Give Us a Call to Grab an Expert Printer Solutions Near You!
Printer Repairs Dubai can provide you with optimal solutions for pretty much all printer issues. So, dial and place your requirements, instructions, and any queries to us. Our team will reach out to you within the shortest possible time. Grab the best deals for inkjet printer repair Dubai service, only with us.
Dell Inkjet Printer Repair
Toshiba Inkjet Printer Repair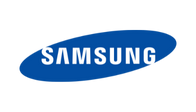 Samsung Inkjet Printer Repair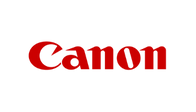 Canon Inkjet Printer Repair
Kodak Inkjet Printer Repair
Epson Inkjet Printer Repair
Brother Inkjet Printer Repair
Panasonic Inkjet Printer Repair
Xerox Inkjet Printer Repair
Utax Inkjet Printer Repair
Konika Minolta Inkjet Printer Repair